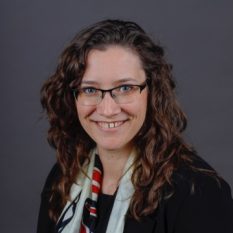 In June 2017, I received my Ph.D. at the University of Washington under the guidance of Professor Stuart Lingo. My dissertation, entitled "Body and Apparition: Material Presence in Sixteenth-Century Italian Religious Sculpture," explores the resonance of sculpture in sacred spaces through a series of case studies, including multimedia constructions like the Santa Casa di Loreto, monolithic compositions such as Michelangelo's Risen Christ in Rome, and large-scale terracotta compositions like Antonio Begarelli's Deposition in Modena. Underpinning these select discussions, the dissertation investigates the materiality of sculptural installations: for example, how clay or marble symbolically and materially effect the religious experience. This approach seeks to bring questions of materiality into debates regarding the design and construction of sacred interiors, and expose early modern interactions with the physical traits of sculpture. Similarly, my master's thesis, also with Professor Stuart Lingo, addressed the materiality of sculptural installations in a secular context. The thesis, "Nicolas Cordier's Il Moro: The African as "Christian Antiquity" in Early Modern Rome," reevaluates an early seventeenth-century, polychromatic sculpture and its original display within the Villa Borghese in light of the religious and political machinations of the commissioning papal family.
I have presented various aspects of my master's and PhD research, and current explorations regarding the Santa Casa at workshops and conferences in multiple academic venues (see the list below). The Samuel H. Kress Foundation, the Medici Archives Project, and the Florentine Istituto Universitario Olandese have supported my research endeavors. Between 2014 and 2017, I received the Nordstrom Art Scholarship in recognition of academic achievement (2014), the de Cillia Teaching with Excellence Award (2016), and the de Cillia Graduating with Excellence Award (2017). Upon graduation in 2017, I received the Dean's Medal for the Humanities at the University of Washington.
In collaboration with SACRIMA, my current research addresses replicas of the Holy House of Loreto constructed across Europe in the early modern period. This project addresses cross-cultural approaches to an architectural edifice turned sacred relic, and questions the standardization and idiosyncrasies manifested in each respective structure. In addition to this central project, I am also contributing to the creation of a digital library of early modern texts, and an archival survey aimed to offer a valuable resource for scholars interested in the question of contested imagery. 
erin.giffin@lmu.de
SELECTED PUBLICATIONS
"Pietro Paolo Drei's Flower Mosaics Revealed in Print," Print Quarterly, Vol. 38, No. 1 (2021): 17-29.

"The Tradition of Change in Copies of the Santa Casa di Loreto: The Case of San Clemente in Venice," in Sacred Images and Normativity: Contested Forms in Early Modern Art, SACRIMA publication edited by Chiara Franceschini. Turnhout: Brepols (2021), pp. 192-206.
"Giovanni Battista Braccelli's Etched Devotions before the Vatican Bronze Saint Peter," I Tatti Studies in the Italian Renaissance, Vol. 23, No. 2 (2020): 341-374. 

"Conflicting sources for 3D Replicas: Adam Philippon's Santa Casa of Loreto," online article, Thinking 3D Forum website, University of St Andrews, Magdalen College, and the Bodleian Libraries, Oxford (published 20 July 2019: https://www.thinking3d.ac.uk/SantaCasaofLoreto/).
SELECTED TALKS
"The Semantics of Anonymity in Prints of the Santa Casa di Loreto," Renaissance Society of America Conference, virtual meeting (22 April, 2021)

"Relic and Replica: Constructions of the Santa Casa di Loreto in New Contexts," Seminar: Early Modern Sacred Images in Japan and Europe: Contact, Comparison, Conflict, Waseda University, Tokyo, Japan (22 November, 2019)

Conference poster: "Paper Pilgrimage: Engravings of the Santa Casa di Loreto," Thinking 3D: Architecture & Audience, a research initiative between the University of St Andrews, Magdalen College, and the Bodleian Libraries, Oxford, England (27-28 September, 2019)

"Alternative Realities in Authoritative Prints of the Santa Casa di Loreto," Message, Messenger, or False Friend? Early Modern Print as Intermediary. Workshop supported by the Fritz Thyssen Foundation, in association with the SACRIMA project, Zentralinstitut für Kunsgeschichte and Ludwig-Maximilians-Universität Munich, Germany (28-29 June, 2019)

"The Ark of Loreto: Loretan Devotion throughout the Adriatic,"  Renaissance Society of America Conference, Toronto, Ontario, Canada (17-19 March, 2019)
Research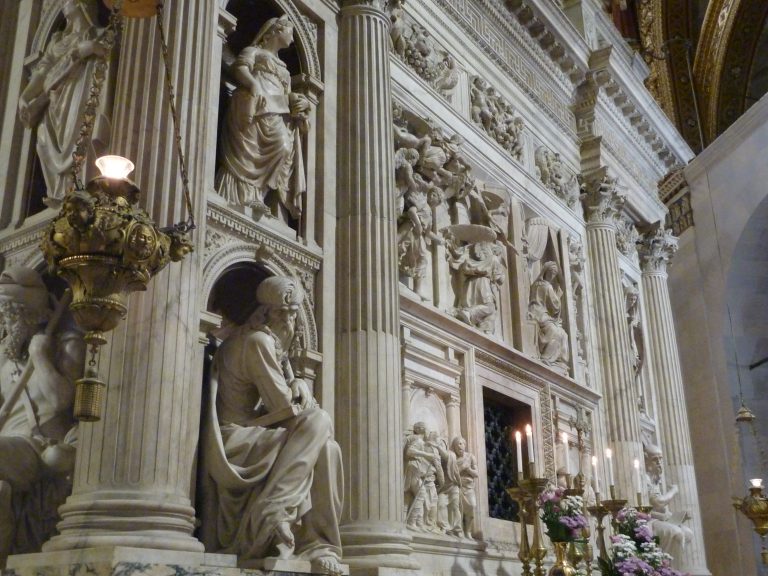 In the project "Devotional Translations," Erin Giffin explores the proliferation of Holy Houses across the Italian peninsula and beyond.