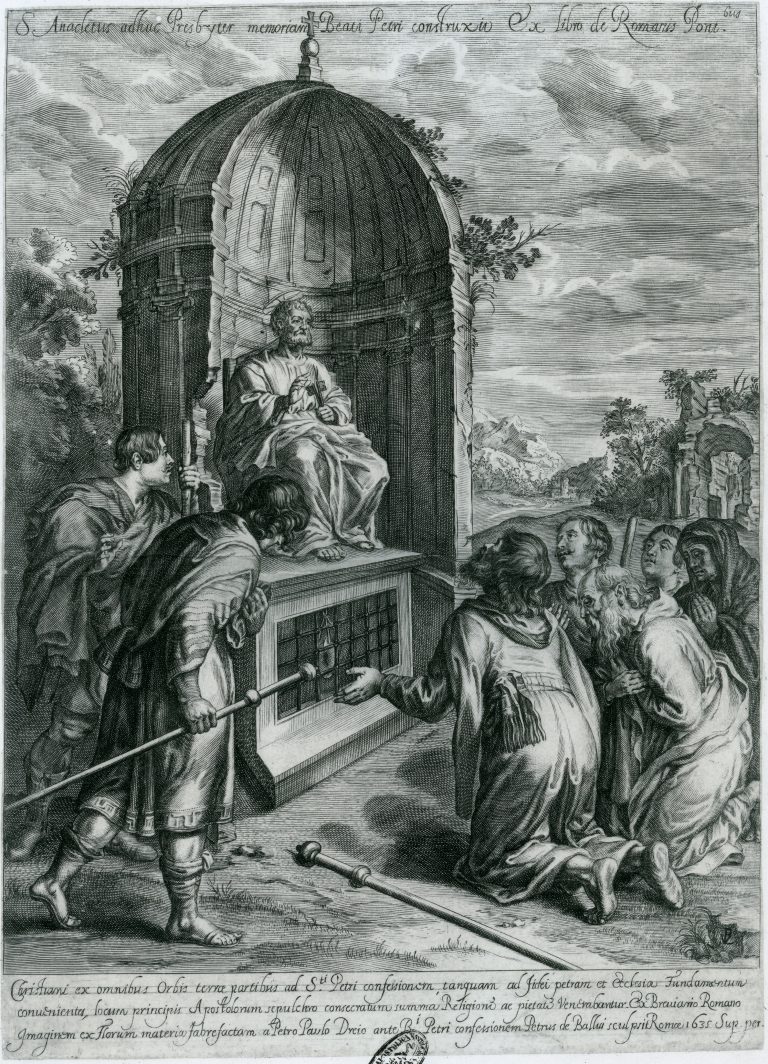 Erin Giffin provides new insights on the seventeenth-century tradition of flower mosaics through the engravings of Pieter de Bailliu in her recent contribution to the Print Quarterly.
Erin Giffin, "Pietro Paolo Drei's Flower Mosaics Revealed in Print," Print Quarterly, Vol. 38, No. 1 (2021), pp. 17-29.
Uninterpreted inscriptions incised across a pair of etchings by the Flemish artist Pieter de Bailliu reveal an ephemeral, decorative tradition once practiced in the heart of Rome. These prints, together with a third by de Bailliu, shed light on the ephemeral flower mosaics from which the artist worked. This paper revises preconceived notions regarding the little-understood early modern decorative tradition and the artistic oeuvre of Benedetto and Pietro Paolo Drei. De Bailliu's prints reveal the large-scale ephemera once decorating the seventeenth-century floors of new Saint Peter's Basilica, and the debt modern scholarship owes to prints that reconstruct lost, altered, or stripped early modern interiors.