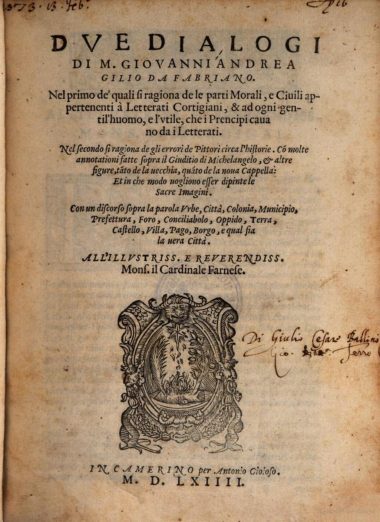 Having previously criticised the graceful representation of the body of Christ in the Passion, the participants in the dialogue now offer the artist options in which he can demonstrate his skill, according to the iconography he is trying to represent.
Vatican City, Vatican Palace Rome, San Pietro in Montorio
,
1516/20; ca. 1542-1545
In this section of the text, the participants talk about the polymorphic representation of emotions.